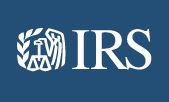 The October 16th tax deadline is fast approaching. Read on to see if this applies to you--it probably does if you have not yet filed your 2022 tax returns!
As per the IRS website: Disaster-area taxpayers in most of California and parts of Alabama and Georgia now have until Oct. 16, 2023, to file various federal individual and business tax returns and make tax payments...
The additional relief postpones until Oct. 16, various tax filing and payment deadlines, including those for most calendar-year 2022 individual and business returns. This includes: Individual income tax returns, originally due on April 18; Various business returns, normally due on March 15 and April 18; and returns of tax-exempt organizations, normally due on May 15. Among other things, this means that eligible taxpayers will also have until Oct. 16 to make 2022 contributions to their IRAs and health savings accounts.
Complete article available here:
https://www.irs.gov/newsroom/irs-may-15-tax-deadline-extended-to-oct-16-for-disaster-area-taxpayers-in-california-alabama-and-georgia#:~:text=The%20Oct.%2016%20deadline%20also,on%20or%20before%20Oct.%2016.
Schedule your appointment today to file your 2022 tax returns!